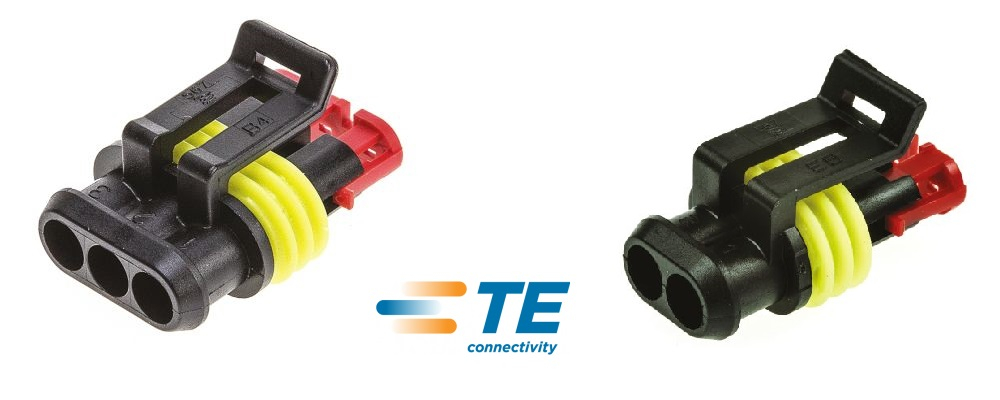 AMP Superseal Connectors
Amp super seal connectors have been designed to meet the severe conditions of the automotive industry. The housings are made from polyamide glass filled plastic (-40oC to +125oC) with a silicone rubber seal making them resistant to fuels, motor and transmission oils, brake fluid, detergents, anti-freeze, coolants and so on.
They are watertight, offer sturdy and reliable contacts and a preassembled secondary lock ensures correct and complete insertion of the contact in the housing preventing it from slipping out of the connector.