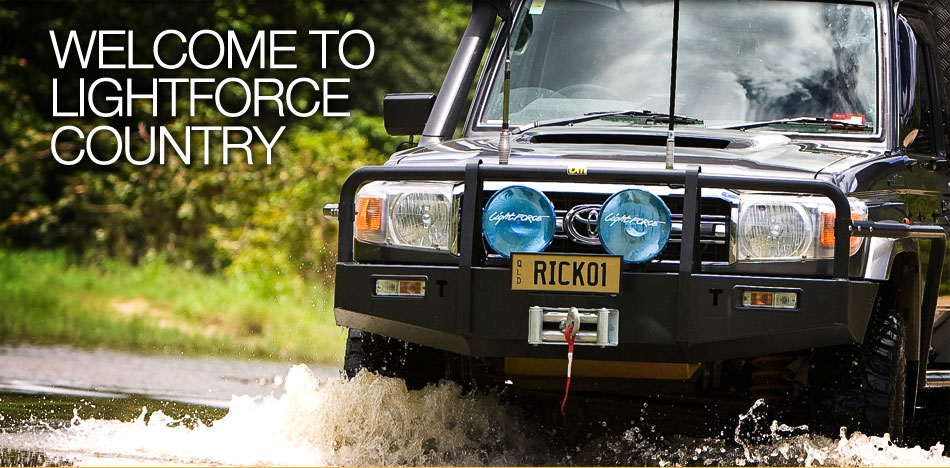 Lightforce 240 Blitz Driving Lights
The 240 BLITZ™ was Lightforce's first true long distance light and began Lightforce's reputation for high performance and light intensity. It was not long before it became a favourite in the heavy transport, freight industry in Australia, Europe and Alaska.
The combination of extreme light output, lack of vibration and durability made it standard equipment in many commercial fleets. If you desire long distance, power and value for money, the 240 BLITZ is certainly worth considering. But if you really value a long distance powerful light you cannot go past the Predator Performance Lighting HID converted Lightforce 240 Blitz.
The HID converted Lightforce 240 Blitz is one of the few Ultimate long distance lights that cannot be outperformed...This light is for serious long distance peformance.