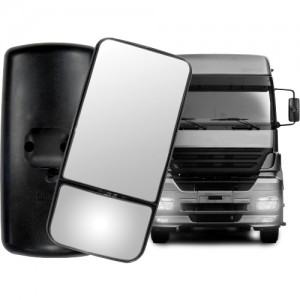 Euro Electric Automotive Mirrors
Black ABS Mirror Heads featuring Electric and Heated options to suit European style trucks.
These electric mirrors from Britax are heavy duty and ready for work. They come in two variations and feature split glass with heaters in both. The main glass is electrically adjustable while the smaller convex spotter is adjustable manually.