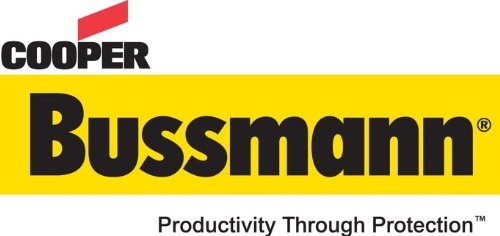 Cooper Bussmann
Cooper Bussmann is a wholly owned division of Cooper Industries, Inc. (NYSE: CBE) and is headquartered in St. Louis, Missouri, USA. With a more than 90-year history of innovation, the company has set the standard for circuit protection in the global market.
Cooper Bussmann manufactures and markets a wide variety of North American and European-styled fuses for the electrical, electronics and transportation industries, plus inductors, transformers for power quality in electronic applications and industrial and mobile wireless solutions.
Cooper Bussmann also offers engineering, training and testing services focused on downtime reduction, workplace safety and code compliance.
Automotive and Marine Circuit Breakers

Cooper Bussmann manufacture a high quality range of circuit breakers including Blade style circuit breakers in standard ATS and mini blade, heavy duty circuit breakers, high amp circuit breakers and marine circuit breakers.
Automotive Fuses

Cooper Bussmann fuses include Blade style fuses, high amp fuses, specialty fuses like marine rated battery mounuted fuses, and fusible links.
Fuse Holders, Fuse Panels and Fuse Blocks

Cooper Bussmann have one of the best range of fuse holders available including Automotive fuse holders, fuse panels, fuse blocks, taps and add-a-fuses.