What you get at Bosch Car Service?
Full service for Petrol and Diesel cars of all makes.
All work performed by trained technicians.
Bosch spare parts in original-equipment quality.
Diagnosis of vehicle electronics with advanced Bosch testing technology.
Affordable prices.
When it comes to high-quality, affordable maintenance and repairs for all makes, look no further than Bosch Car Service
Our Service Range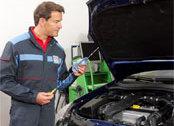 Maintenance and Inspection
Affordable quality service and Bosch parts.
Regular vehicle inspections and oil change
We Supply and Deliver Worldwide
We deliver Automotive Electrical Parts all over Australia, Asia, The South Pacific and around the Globe
© 2021 Ozautoelectrics Pty Ltd. All Rights Reserved.