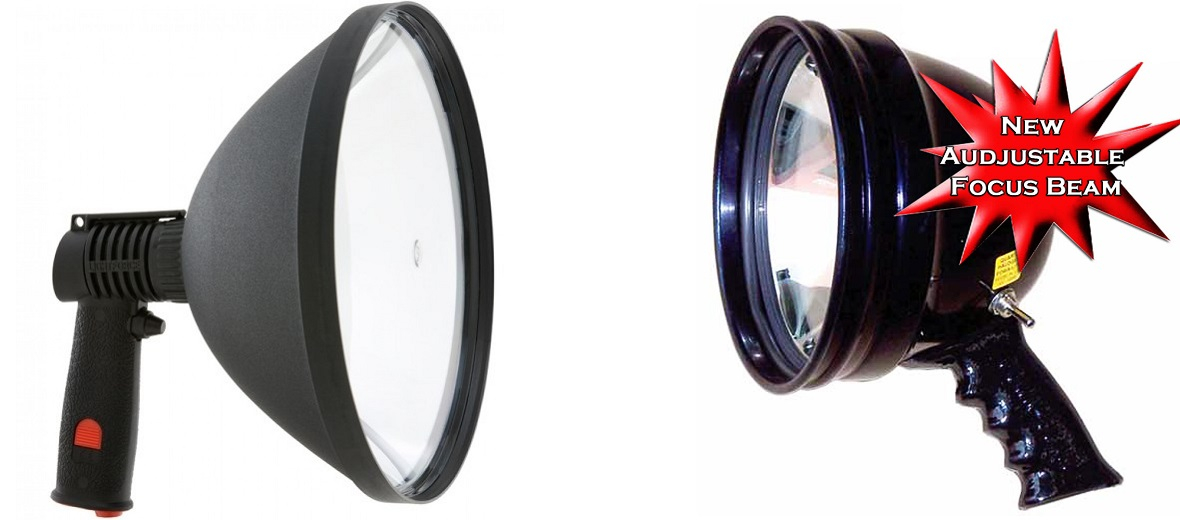 Hunting Spotlights
Hunting Spotlights manufactured by Powa Beam and Lightforce are an essential tool necessary to complete a successful hunting campaign at night time. Hunting Spotlights or Shooting Spotlights are used by professional shooters and hunters throughout Australia.
We supply Hunting Spotlights or Shooting Spotlights from Powa Beam and Lightforce that come in a range of sizes and options including handheld hunting spotlights, roof mounted hunting spotlights, scope mounted hunting spotlights, and hunting spotlights in 100W Halogen and HID (High Intensity Dishcharge - Xenon).
We supply Powa Beam shooting spotlights and Lightforce hunting spotlights to people and organisations all over Australia who enjoy pig hunting and shooting. These fantastic range of high quality lights are also useful in Marine applications, search and rescue, wildlife viewing and even camping. Get yours today here, online.