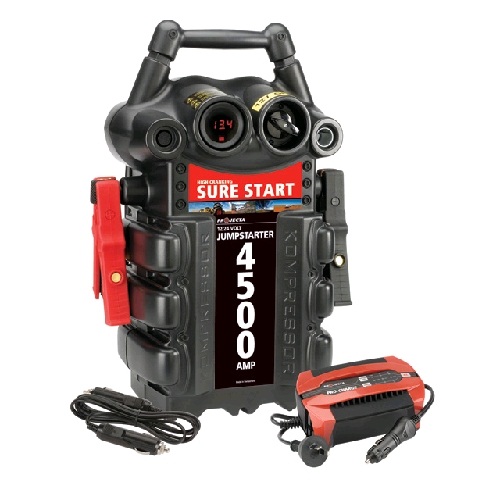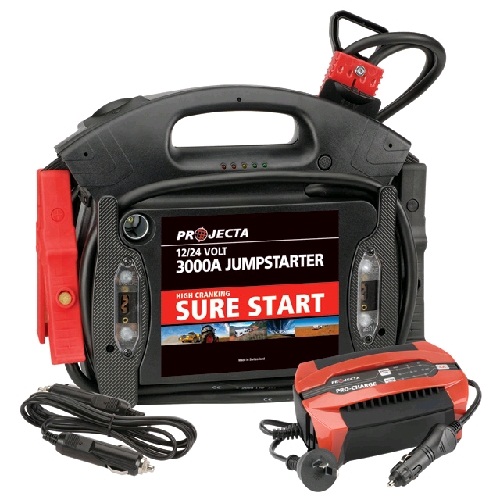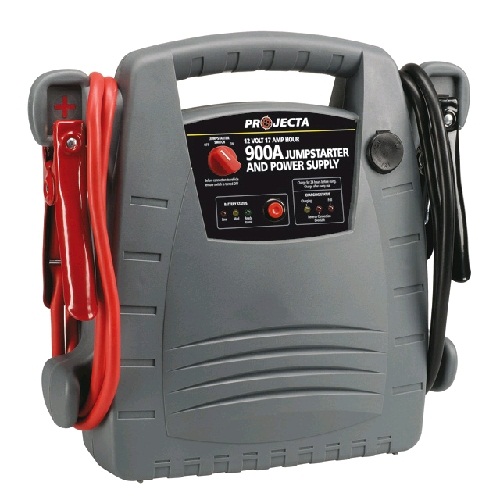 JUMP STARTERS
There are Jump Starters for occasional use, trade jump starter units for workshops or serious four wheel drive jumpstarter packs like the Traveler. The top of the range Explorer includes an air compressor and utilises a deep cycles battery ideal for fridge power.
TRADE: A high quality jumpstarter that uses a premium battery for exceptional reliability. Can be used as a jumpstarter or power supply and recharged from 12V or 240V.
HIGH PERFORMANCE: These premium quality jumpstarters are made from a high impact polypropylene making them a robust choice. The premium high performance battery delivers maximum cranking power under any conditions.