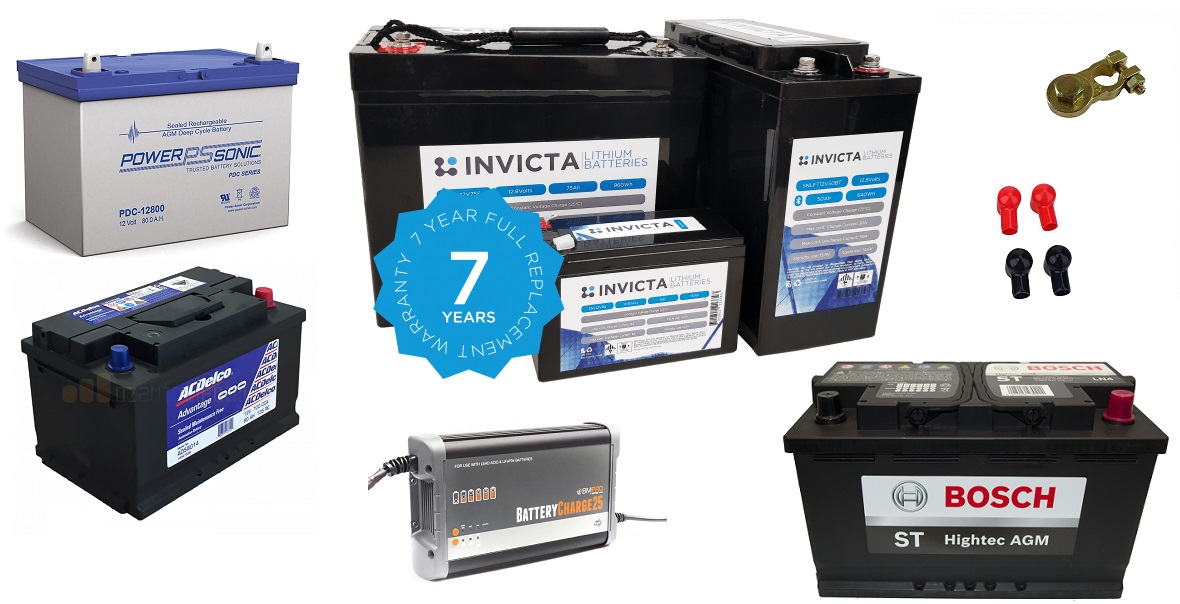 The SM Mega Power Plus is developed to exceed the demands of the growing medium-sized vehicle sector and the prevalence of advanced equipment it has introduced. With DVD players, parking distance control, lane-changing warnings and active suspension systems making their way into the medium vehicle market, the SM Mega Power Plus reinforced outputs have them covered.
Bosch marine batteries are carefully engineered to provide the optimum balance between starting and deep cycling duties. They are also thoroughly insulated to protect against the high frequency vibrations created by rough sea conditions. Bosch batteries are specifically designed for a range of marine applications that require frequent charge and discharge cycles, in order to perform under extreme conditions.
AGM technology (absorbent glass mat) batteries are able to fulfill even higher demands required by modern vehicles. Contrary to batteries with free liquid electrolyte, the sulphuric acid in AGM batteries is bound by glass mats, which is used instead of the separators to fill the space between positive and negative plates.
ACDelco Advantage Batteries feature an impact resistant plastic case for durability. They are Sealed Maintenance Free design with corrosion resistant terminals. Integral gas separators and flame arrestor vents prevent possible damage from outside sparks. Premium technology in the metal alloys, chemicals and design combine to ensure long life performance.
Power-Sonic deep cycle PDC range is purpose built for those applications which require regular and consistent cycling (charge and dis-charge). Commonly called deep cycling the oversized negative plates and a specialised paste formulation of the PDC can provide constant power for longer periods of time without shortening the life of the battery.
Invicta Lithium is a premium range of the highest quality Lithium Iron Phosphate (LiFePO4) composition. Lithium Iron Phosphate (LiFePO4) was selected for our Invicta range due to its inherent safety features.
BM Pro Battery Chargers
BMPRO's range of smart battery chargers are a state of the art automatic battery charger series with seven charge states designed to increase your battery's life and performance.