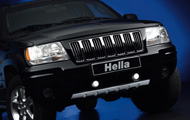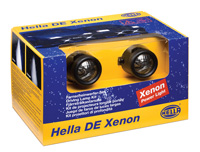 Hella Micro DE Series
Hella Micro DE driving and fog lamps successfully combine powerful, concentrated light output with miniature overall dimensions, thanks to innovative projector technology first pioneered by Hella, making them ideal for front aprons and spoilers. Equipped with advanced free-form (FF) reflector and focused glass lens, Micro DE lamps provide optimum road illumination and a new individual look.
In addition to the advantages of DE lighting technology and minimum space requirements, Micro DE Fog Lamps are also characterised by use of modern materials such as high-grade magnesium for both reflector and housing to guarantee highest stress resistance and durability.